Air Duct & Dryer Vent Cleaning in Alexandria, VA
Cobblestone streets, lined with historic buildings, are charming. Dust is not. From Alexandria's older homes to smart homes and everything in between, Lowes Air Duct Cleaning is ready and willing to banish dust from hard-to-reach places. Unlock special pricing online or call (703) 652-4600 to achieve a home environment that is healthy for you and your loved ones, including your pets (hey, they're people too).

Find Special Pricing in Your Area
Please enter your zip code to find special pricing in your area:
Professional Dryer Vent Cleaning
In most homes, the dryer runs two to eight or ten times a week. That generates a lot of lint that can build up in your dryer vent. We recommend cleaning your regular lint trap after every load and have your dryer vent cleaned yearly, to avoid dryer fires. Some of the best benefits of vent cleaning are increasing the efficiency of your dryer and keeping your clothes in better condition. Warning signs that you need dryer vent cleaning services include:
Uncommonly high utility bills.
Longer time than usual to dry clothes.
Intense heat near the dryer.
A smell of something burning.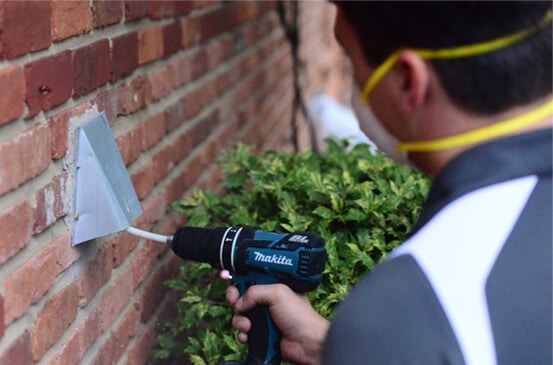 Expert Air Duct Cleaning
Air ducts may be sheltering pounds of dust, dirt, and even microbes that mix with the air in your home. Using the source removal method, we clean dust and more from your ducts. Our meticulous air duct cleaning services mean that you breathe cleaner air indoors.
But you don't have to take our word for it. With each visit, we'll take before and after pictures of your duct system, so that you can see the difference for yourself. And you'll love the many benefits of duct cleaning, including higher energy efficiency and lower utility bills.
FLAT RATE
PRICING
Our quoted price is what you pay. We have no hidden fees, and we never try to upsell our customers.
CAMERA
RESULTS
We provide before and after pictures of your ductwork, so you have proof positive they are clean.
100% MONEY BACK GUARANTEE
If you're not satisfied, we aren't either.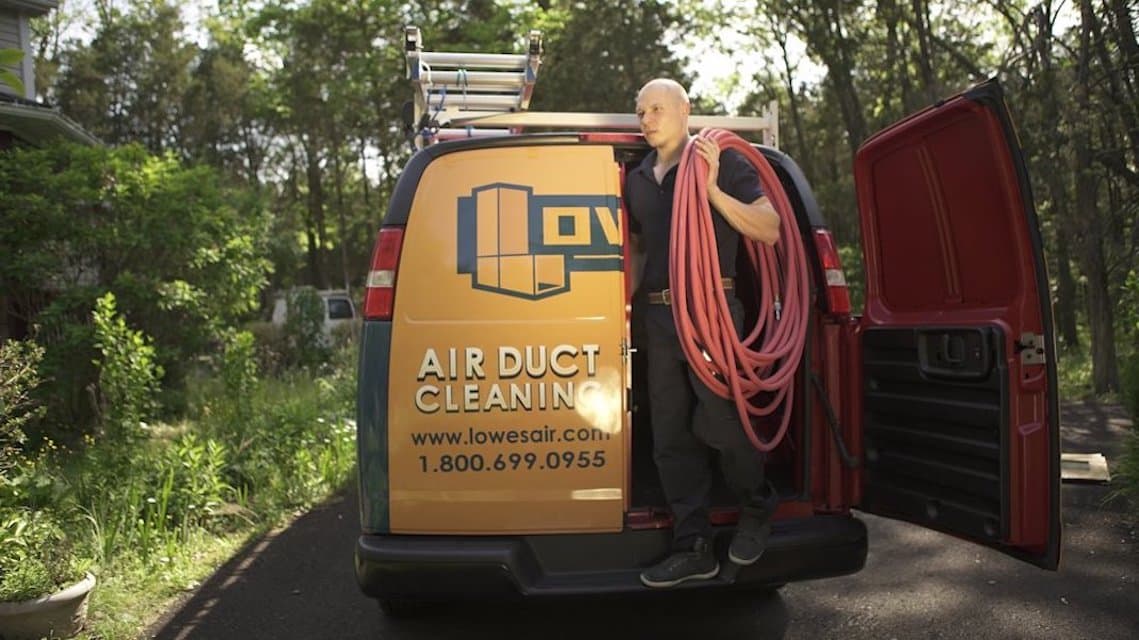 Serving Alexandria, VA
If you live in Alexandria, VA or surrounding areas, we would love to offer our cleaning services to you. Alexandria is a captivating little town with many historical sites and museums, across the river from Washington, D.C. After a day exploring Old Town or shopping on King Street, you can truly relax at home, knowing that the air you breathe is cleaner than ever.
Get Started on a Truly Clean Home
If you need someone to beat back the dust and dirt in your home, call Lowe's Air Duct Cleaning. We can do this all day. Call (703) 652-4600 or unlock special pricing online, and we'll save you from dust-laden air from your air ducts. And fire hazards in your dryer vent. We serve multiple areas in Virginia including Arlington, Fairfax, Centreville, South Riding, and Norfolk. Lowe's Air also serves in many states across the nation. Find a location near you.