Air Duct & Dryer Vent Cleaning in Aurora, CO
Do you want a professional cleaning of your air ducts? Lowe's Air Duct Cleaning offers expert services for your home. Don't put up with poor indoor air quality. We can help you breathe a bit easier. Unlock special pricing online or call (303) 731-5206. We serve multiple areas in Aurora and have several locations across the U.S. Find a location near you.

Find Special Pricing in Your Area
Please enter your zip code to find special pricing in your area:
Air duct Cleaning
If dust, dirt, pollen, pet fur, and other substances are coating the inside of your ductwork, it may be particularly hard on family members who suffer with allergies, asthma, and other respiratory ailments. The benefits of cleaning air ducts include improved indoor air quality and preventing duct contamination. Our in-house professional technicians use cleaning tools to dislodge debris and a powerful HEPA-filter vacuum to remove buildup from the ductwork.
In addition, a thorough cleaning helps with energy savings. A dirty HVAC system works harder to maintain your desired temperature, costing you more money. Depending on your home and health, we recommend scheduling duct cleaning every four to six years.
Dryer Duct Cleaning
Have you ever wondered why dryer vent cleaning is important? Well, we can tell you. It's a safety issue. You see, lint is a sticky, highly flammable substance. Even with lint screens, over time it builds up and can completely clog the inside of your dryer vent. When a gas dryer tries to push the exhaust into a plugged vent, the gas has nowhere to go but inside the hot dryer. This creates a dangerous, combustible situation.
Indeed, every year, U.S. homeowners suffer injuries and millions of dollars of property damage from dryer fires. We recommend an annual dryer vent cleaning to lower your risk.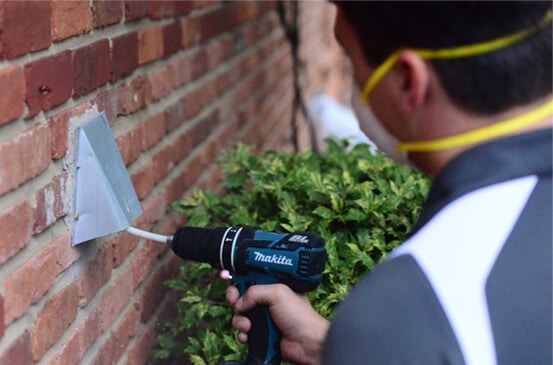 FLAT RATE
PRICING
Our quoted price is what you pay. We have no hidden fees, and we never try to upsell our customers.
CAMERA
RESULTS
We provide before and after pictures of your ductwork, so you have proof positive they are clean.
100% MONEY BACK GUARANTEE
If you're not satisfied, we aren't either.
Duct Cleaning Professionals in Aurora, CO
Over the years Lowe's Air has earned a reputation for excellence with our customers.
We are honest and upfront in both our service and our flat-rate pricing.
We never try to scam our customers with upselling tactics.
We follow the excellent standards of the National Air Duct Cleaners Association. Since 1989 NADCA has been setting the bar in professional standards for source removal of contaminants.
We don't subcontract. Our employees are all in-house.
For expert cleaning services that improve your indoor air quality and lessen your chance of experiencing a dryer fire, look no further than Lowe's Air Duct Cleaning. We offer a 100% money-back guarantee, so you have nothing to lose — except your dust and dirt! Unlock special pricing online or call (303) 731-5206. We serve multiple areas in Colorado including Aurora and Denver. Find a location near you.