Air Duct & Dryer Vent Cleaning in Denver, CO
Considering an air duct cleaning service for your home? Lowe's Air Duct Cleaning is your go-to professional expert. We've assisted thousands of families in eliminating dust and debris from the ductwork in their homes. Unlock special pricing online or call (303) 731-5206. We serve multiple areas in Denver and have several locations across the U.S. Find a location near you.

Find Special Pricing in Your Area
Please enter your zip code to find special pricing in your area:
Air duct Cleaning
If you're struggling with allergy-type symptoms or have asthma or other respiratory issues, an
air duct cleaning
may help the problem. Each year families in an average six-room home create up to 40 pounds of dust. That number can change if you also have indoor furry pets or have just completed a home improvement project. Rest assured, we use the source removal method of cleaning. First, we use cleaning tools to dislodge the accumulation and then our powerful HEPA-filter vacuum removes all the debris.
The benefits of cleaning indoor air ducts include improved indoor air quality, prevention of duct contamination, and energy savings. A clean HVAC system operates easily and efficiently. This saves money and helps extend the life of the appliance. We recommend air ducts be cleaned every four to six years, depending upon your home and health.
Dryer Duct Cleaning
Dryer vent cleaning is one important task not to be overlooked. Unfortunately, when we make a call, we usually find the dryer vent to be totally clogged with lint. This is a dangerous situation. Unlike dust, lint is flammable. When a hot gas dryer vents the exhaust into a plugged vent, a fire could occur at any moment. Each year homeowners suffer millions of dollars of property damage due to dryer fires. Don't become the next statistic. We recommend that you have the dryer vent cleaned annually.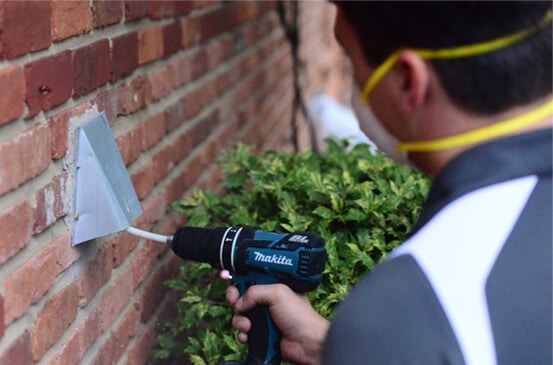 FLAT RATE
PRICING
Our quoted price is what you pay. We have no hidden fees, and we never try to upsell our customers.
CAMERA
RESULTS
We provide before and after pictures of your ductwork, so you have proof positive they are clean.
100% MONEY BACK GUARANTEE
If you're not satisfied, we aren't either.
Duct Cleaning Professionals in Denver, CO
Be sure to choose the professionals of Lowe's Air Duct Cleaning to clean the ducts and vents in your home. With 5,000+ highly rated reviews, we promise complete satisfaction, or we'll refund your money. Unlock special pricing online or call (303) 731-5206. We serve multiple areas in Colorado including Aurora and Denver. Find a location near you.