Air Duct & Dryer Vent Cleaning in Hartford, CT
Reduce the dust and other allergen-causing particles in your home with the help of Lowe's Air Duct Cleaning. Since 2013 we've helped thousands of families improve their indoor air quality with our services. Unlock special pricing online or call (860) 259-4833. We serve multiple areas in Hartford and have several locations across the U.S. Find a location near you.

Find Special Pricing in Your Area
Please enter your zip code to find special pricing in your area:
Air duct Cleaning
Using the source removal method of air duct cleaning, we completely remove dust and debris from ductwork. Wondering why duct cleaning is so important? Improved indoor air quality helps family members with allergies, asthma, and other respiratory issues breathe a little easier. One client moved into a new home and began experiencing allergy symptoms. After cleaning her ductwork, we found dog hair in our vacuum. She is allergic to fur and had no idea that the previous owners kept indoor pets. Her symptoms quickly improved once the ducts were cleaned.
Additionally, another benefit of dryer vent cleaning (and air duct) is energy savings. Clean appliances use less energy and last longer because they don't have to work as hard. We recommend cleaning air ducts every four to six years.
Dryer Duct Cleaning
Perhaps you've never thought of cleaning your dryer vent. You're not alone. Many people haven't — but this can create a safety hazard. You see, lint is highly flammable. Even with regular cleaning of the lint trap, over the course of the year, lint builds up in the vent creating a fire hazard. When a hot gas dryer exhausts into a plugged vent, it creates a dangerous, combustible situation. Each year homeowners suffer millions of dollars of property damage due to dryer fires. Lessen your risk by scheduling an annual dryer vent cleaning with our team.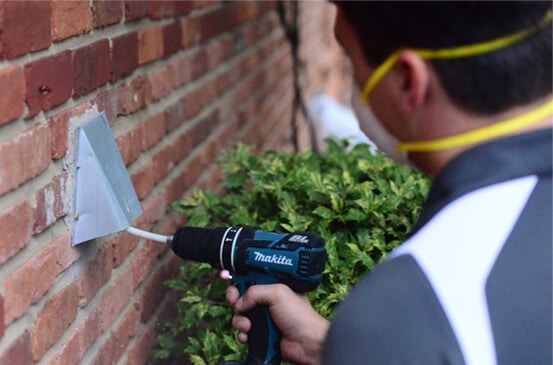 FLAT RATE
PRICING
Our quoted price is what you pay. We have no hidden fees, and we never try to upsell our customers.
CAMERA
RESULTS
We provide before and after pictures of your ductwork, so you have proof positive they are clean.
100% MONEY BACK GUARANTEE
If you're not satisfied, we aren't either.
Duct Cleaning Professionals in Hartford, CT
With over 5,000 highly rated reviews, Lowe's Air Duct Cleaning strives for excellence in all we do. We follow the standards of the National Air Duct Cleaners Association for source removal of contaminants. In addition, our honest, upfront service extends to all areas of our business, including our flat-rate pricing. The quoted price is the price you pay. We don't try to scam you with upsell tactics like so many companies do.
Breathe a little easier with the dryer vent and air duct cleaning services from Lowe's Air Duct Cleaning. Unlock special pricing or call (860) 259-4833. We serve multiple areas in Connecticut including Hartford. Find a location near you.