Air Duct & Dryer Vent Cleaning in Chicago, IL
Home maintenance chores can help keep your home safe and running efficiently. At Lowe's Air Duct Cleaning, we provide both dryer vent cleaning and air duct cleaning to help keep your home and family protected. Unlock special pricing online or call (312) 238-9813. We serve multiple areas in Chicago and have several locations across the U.S. Find a location near you.

Find Special Pricing in Your Area
Please enter your zip code to find special pricing in your area:
Air duct Cleaning
If you believe your indoor air quality is compromised by a buildup of dust and debris in your ductwork, Lowe's Air can help with our air duct cleaning service. We use the source removal method to dislodge and remove any accumulations with our powerful HEPA-filter vacuum. Upon request, we even provide complimentary sanitization to those concerned about preventing duct contamination.
In addition to improved air quality, another benefit of cleaning air ducts is energy savings. A dirty heating and cooling system must work harder to maintain temperature control. Conversely, a clean system operates much more efficiently. Depending upon your situation, we recommend scheduling air duct cleaning every four to six years.
Dryer Duct Cleaning
Wondering about the benefits of dryer vent cleaning? As with airducts, it makes your dryer operate more efficiently, but more importantly, safety tops the list. Unlike dust, lint is highly flammable. When we go on calls, we frequently find the dryer vent completely plugged with lint. When a gas dryer tries to route exhaust into a clogged vent, it has nowhere to go except directly back into the hot dryer — a combustible situation. Every year, Americans suffer millions of dollars of property damage due to dryer fires. Reduce that risk with an annual dryer vent cleaning.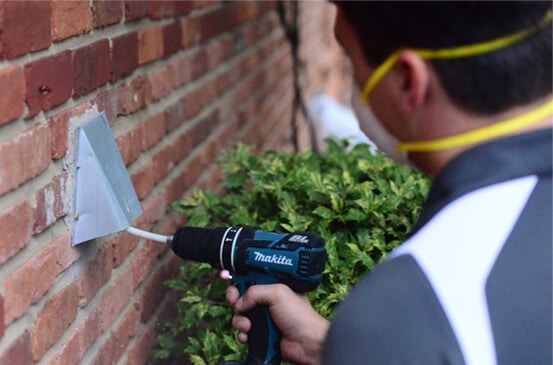 FLAT RATE
PRICING
Our quoted price is what you pay. We have no hidden fees, and we never try to upsell our customers.
CAMERA
RESULTS
We provide before and after pictures of your ductwork, so you have proof positive they are clean.
100% MONEY BACK GUARANTEE
If you're not satisfied, we aren't either.
Duct Cleaning Professionals in Chicago, IL
At Lowe's Air we believe in honest, upfront communication, pricing, and service. We follow the excellent standards of the National Air Duct Cleaners Association for the source removal cleaning method. Additionally, homeowners like our established packages of flat-rate pricing. The quoted price is the price you pay. We never scam you by upselling unnecessary services like many companies do.
Rest and breathe easy with the dryer vent and air duct cleaning services from Lowe's Air Duct Cleaning. With over 5,000 highly rated reviews, we're known for our standards of excellence. Unlock special pricing online or call (312) 238-9813. We serve multiple areas in Illinois including Chicago and Naperville. Find a location near you.