Air Duct & Dryer Vent Cleaning in Baltimore, MD
If you have family who suffer from allergies, asthma, or other respiratory illnesses, you know the importance of having clean air to breathe. Lowe's Air Duct Cleaning has helped thousands of families improve their indoor air quality with our air duct cleaning services. Request a quote online or call (410) 774-1478. We serve multiple areas in Baltimore and have several locations across the U.S. Find a location near you.

FIND SPECIALS IN YOUR AREA
Please enter your zip code to find service specials available in your area:
Air duct Cleaning
Families in a typical six-room home in the U.S. generate up to 40 pounds of dust per year, just through the activities of daily life. If you add in the effects of indoor furry pets, drywall and other renovation projects, and pollen season, the number of irritants in ductwork can be even higher. For some people, preventing duct contamination is also a concern. If so, we offer complimentary sanitization at your request.
At Lowe's Air we can remedy this problem with an air duct cleaning. We use the source removal method that makes use of cleaning tools to dislodge the buildup and a powerful HEPA-filter vacuum to remove all the particles. In addition to indoor air quality, another benefit of duct cleaning is energy savings. A clean system doesn't have to work as hard to do its job. Depending upon your situation, we recommend air duct cleaning every four to six years.
Dryer Duct Cleaning
It's not unusual for people to use their dryer several times a week without a thought to maintenance. One of the benefits of dryer vent cleaning is energy savings. More important than that, however, is the issue of safety. Every year, dryer fires cause millions of dollars of property damage to homeowners. Unlike dust, lint is highly flammable, and it tends to build up in the exhaust vent, often completely plugging it. When a gas dryer pushes exhaust into a blocked vent, it has nowhere to go but right back into the hot dryer. This creates a dangerous, combustible situation. For that reason, we recommend an annual dryer vent cleaning.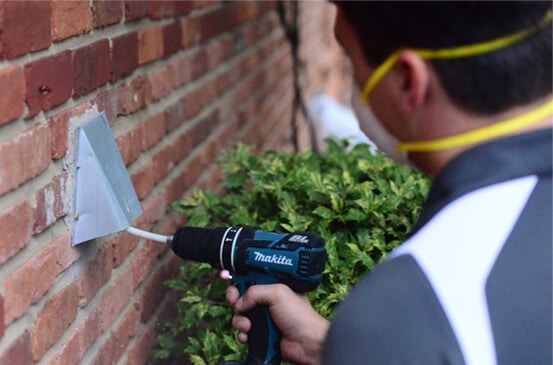 FLAT RATE
PRICING
Our quoted price is what you pay. We have no hidden fees, and we never try to upsell our customers.
CAMERA
RESULTS
We provide before and after pictures of your ductwork, so you have proof positive they are clean.
100% MONEY BACK GUARANTEE
If you're not satisfied, we aren't either.
Duct Cleaning Professionals in Baltimore, MD
Since 2013, Lowe's Air has been providing excellent upfront communication and services to our communities. As such, we follow the exemplary standards of the National Air Duct Cleaners Association, which sets the bar in professional standards for source removal of contaminants. In addition, we have implemented flat-rate pricing packages. Unlike other companies, we never try to scam or upsell you on services you don't need. The price we quote you is the price you pay.
Lowe's Air Duct Cleaning is ready to assist you in improving your indoor air quality and help lessen your chances of experiencing a dryer fire. Request a quote online or call (410) 774-1478. We serve multiple areas in Maryland including Annapolis, Baltimore, and Towson. Find a location near you.