Air Duct & Dryer Vent Cleaning in Bowie, MD
At Lowe's Air Duct Cleaning, we serve Bowie residents with professional dryer vent and air duct cleaning services. Keep your family healthy by letting us remove contaminants and pollutants that lurk inside your home's duct system. Unlock special pricing online or call us at (443) 921-9421.

Find Special Pricing in Your Area
Please enter your zip code to find special pricing in your area:
Thorough Residential Duct Cleaning
If it's been some time since you've looked inside your home's ductwork, then it's probably time to schedule air duct cleaning services. Typical homes throughout Bowie accumulate up to 40 pounds of dust every year due to daily life activities. These dust particles and impurities naturally end up in your HVAC system and continue to be recycled throughout your home until they are completely cleaned out. Our service technicians are highly skilled and educated in how to remove dust and pollutants via our source removal process:
A specialized vacuum with a HEPA filter places the HVAC system under negative pressure.
As the vacuum forces air through the system, the techs use professional cleaning tools to manually disturb any debris.
Particles and debris are vacuumed out, leaving you with clean and dust-free ductwork.
Per your request, we can sanitize the ducts of your home using EPA-registered products to effectively eliminate odor-causing organisms like mold and mildew.
Before and after pictures are taken to provide you with proof of our successful services.
Prevent Dryer Fires with Dryer Vent Cleaning
Clothes dryers can end up full of dust, lint, and other clothing materials. Once the dryer lint vent is full, this debris can back up into the dryer vent leading outside, resulting in a huge fire risk for your Bowie home. If the outside dryer vent becomes clogged, it will begin to back up into your dryer, resulting in a potential dryer fire. Each year, FEMA reports approximately 2,900 home fires related to clothes dryers. By taking an important step and scheduling vent cleaning at least once a year, you can do your part in preventing and avoiding this devastating loss.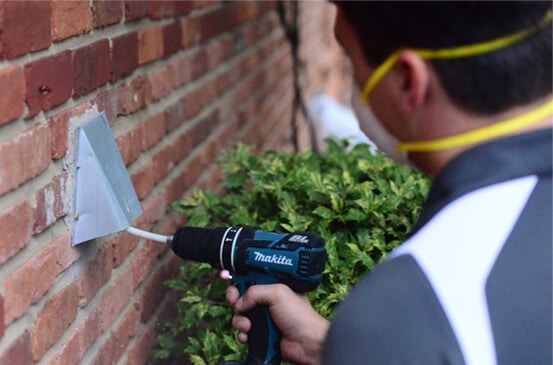 FLAT RATE
PRICING
Our quoted price is what you pay. We have no hidden fees, and we never try to upsell our customers.
CAMERA
RESULTS
We provide before and after pictures of your ductwork, so you have proof positive they are clean.
100% MONEY BACK GUARANTEE
If you're not satisfied, we aren't either.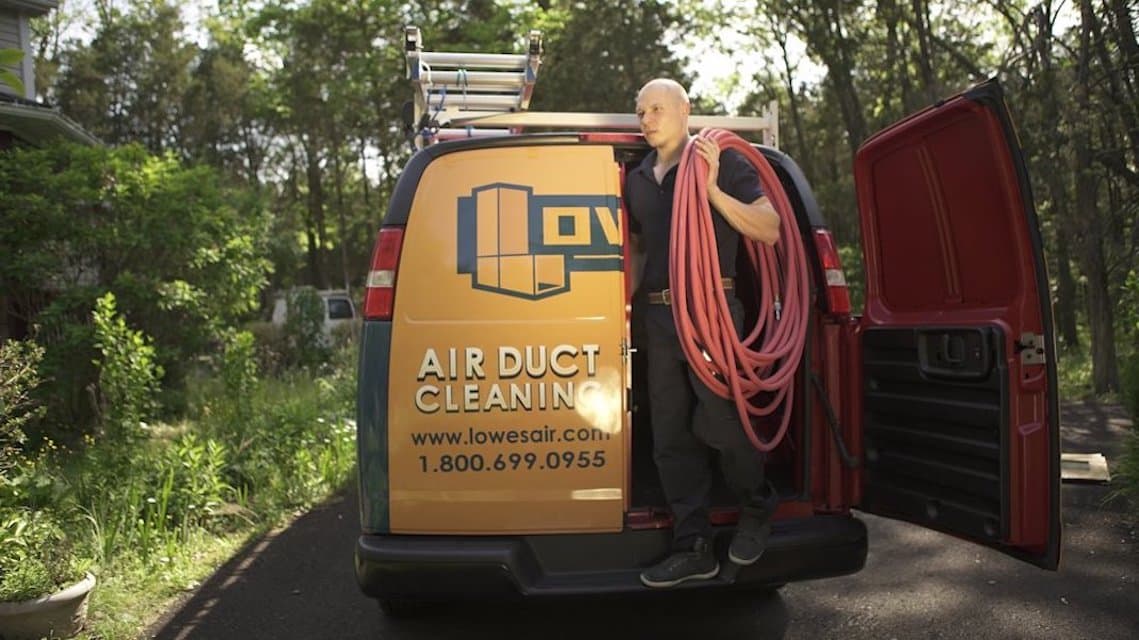 Serving Residences in Bowie, MD
As one of the fastest-growing cities in Maryland, Bowie is situated close to Washington, D.C., Baltimore, and Annapolis. There are several area attractions that make this Maryland town a vibrant and bustling metropolis, such as the City of Bowie Ice Arena, a year-round ice-skating facility, and the Amphitheater at Allen Pond Park, an open-air theatre that hosts several musicals and dances during the summer season. You can also spend time hiking or biking along one of Bowie's many paths and trails or visit a few of our nation's most treasured sites. Whether you've lived here for years or have recently moved to the area, rest assured that we are happy to serve your home with our duct or dryer vent cleaning services.
Lowe's Air Duct Cleaning: Your Choice for a Safe & Happy Home in Bowie, MD