Air Duct & Dryer Vent Cleaning Boston, MA

Find Special Pricing in Your Area
Please enter your zip code to find special pricing in your area:
Air duct Cleaning
When you want a thorough cleaning of your air ducts, you can trust the experts of Lowe's Air. We use the source removal method to clear dust and debris from the ducts and help prevent duct contamination. We follow the exemplary standards of the National Air Duct Cleaners Association. You won't have to wonder about the effectiveness of our service. One look at the before and after pictures of your ducts will convince you.
Wondering about the benefits of air duct cleaning? We can enlighten you. It helps to improve indoor air quality, which is beneficial to all of us and especially to those with allergies, asthma, or other respiratory conditions. And duct cleaning also helps with energy savings. A clean HVAC system doesn't have to work as hard, which makes it run more efficiently.
Dryer Duct Cleaning
One service people often overlook is dryer vent cleaning. While a benefit of dryer vent cleaning is also energy savings, a more important benefit is safety. Lint is highly flammable and despite the use of lint traps, it still builds up in vents. Often when we are on a job, we discover that the dryer vent is totally plugged with lint. When the exhaust from a gas dryer can't exit through the vent, it has nowhere to go but back into the hot dryer. This creates a combustible situation that could ignite at any moment. Indeed, in the United States every year homeowners suffer millions of dollars of property damage due to dryer fires. Lessen your chances of this happening with an annual dryer vent cleaning.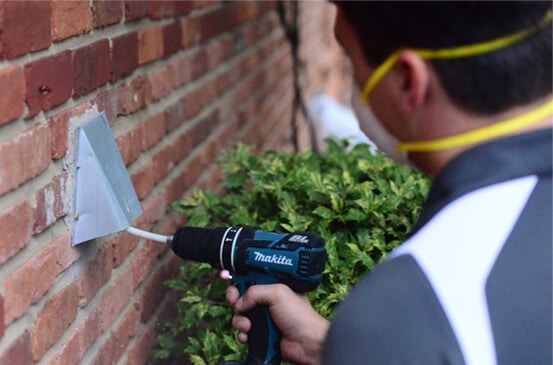 FLAT RATE
PRICING
Our quoted price is what you pay. We have no hidden fees, and we never try to upsell our customers.
CAMERA
RESULTS
We provide before and after pictures of your ductwork, so you have proof positive they are clean.
100% MONEY BACK GUARANTEE
If you're not satisfied, we aren't either.
Duct Cleaning Professionals in Boston, MA
At Lowe's Air we prioritize honest, upfront communication and stable pricing. We offer three packages of flat-rate pricing so you can choose your best option. We never employ scam tactics like bait and switch that some companies do. The price we quote you is the price you pay.
Reduce the dust and improve your indoor air quality with the help of Lowe's Air Duct Cleaning. We've helped thousands of families do the same, and we look forward to helping you. Unlock special pricing online or call (617) 795-3055. We serve multiple areas in Massachusetts including Boston and Newton. Find a location near you.