Air Duct & Dryer Vent Cleaning in Hackensack, NJ
Home maintenance is probably high on your priority list. One area that homeowners often overlook, though, is the maintenance of their ductwork. The benefits of cleaning air ducts include both better indoor air quality and energy savings. At Lowe's Air Duct Cleaning we recommend a cleaning every four to six years, depending upon your home and any health concerns. Request a quote online or call (201) 377-5978. We serve multiple areas in Hackensack and have several locations across the U.S. Find a location near you.

FIND SPECIALS IN YOUR AREA
Please enter your zip code to find service specials available in your area:
Air duct Cleaning
If you struggle with allergies or have indoor furry pets, regularly cleaning your air ducts can help improve your air quality. At Lowe's Air we use the source removal method to dislodge any dirt and contaminants. Next, we completely remove the buildup with our powerful vacuum fitted with a HEPA filter. Unlike some other companies, we never spray or "glue" the contaminants to the side of the ducts. Source removal will ensure the full benefits of duct cleaning, which includes helping to prevent duct contamination. Remember, a clean HVAC system functions optimally and efficiently.
Dryer Duct Cleaning
Wondering about the benefits of dryer vent cleaning? At the top of the list is avoiding dryer fires. Each year homeowners suffer millions of dollars in property damage from fires.
When a hot dryer vents the exhaust into a plugged dryer vent, it creates a combustible situation. Schedule an annual dryer vent cleaning to reduce your risk of this occurring.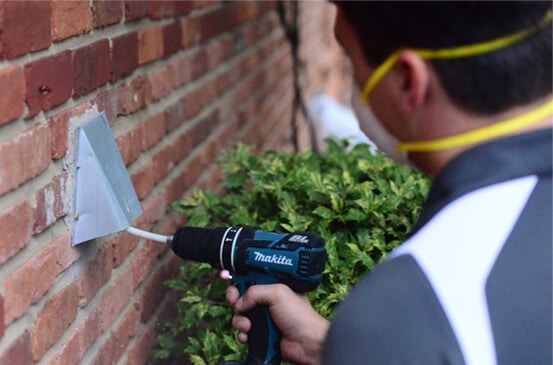 FLAT RATE
PRICING
Our quoted price is what you pay. We have no hidden fees, and we never try to upsell our customers.
CAMERA
RESULTS
We provide before and after pictures of your ductwork, so you have proof positive they are clean.
100% MONEY BACK GUARANTEE
If you're not satisfied, we aren't either.
Duct Cleaning Professionals in Hackensack, NJ
At Lowe's Air our company policy is to be honest and upfront in all we do. We offer flat-rate pricing, promising to never employ the scam tactic of bait and switch to upsell you on services you don't need. We uphold the excellent standards of the National Air Duct Cleaners Association. Since 1989 NADCA has been setting the bar in professional standards for source removal of contaminants.
Add dryer vent and air duct cleaning to your regular maintenance list to have an optimal functioning HVAC system in your home. With over 5,000-plus highly rated reviews, you can trust the professionals at Lowe's Air Duct Cleaning. Request a quote online or call (201) 377-5978. We serve multiple areas in New Jersey including New Brunswick, Hackensack, and Westfield. Find a location near you.