Air Duct & Dryer Vent Cleaning in Brookville, OH
Lowe's Air Duct Cleaning helps improve the indoor air quality of your home and keeps your dryer vent from becoming clogged with our expert air duct cleaning and vent cleaning services. Our competent team of technicians serves Brookville, Ohio, and its neighboring communities. Call us today at (937) 741-3404 or unlock special pricing online now.

Find Special Pricing in Your Area
Please enter your zip code to find special pricing in your area:
Advantages of Our Professional Dryer Vent Cleaning
Many homeowners don't give a thought to their dryer vent until it becomes a problem. At Lowe's Air, we take preventative action with our dryer vent cleaning solutions, in order to prevent problems like highly flammable lint clogging the vent. When this sticky substance builds up within the exhaust vent, it can create a highly combustible situation, as the hot air has nowhere to escape and is pushed back into the hot dryer. Reduce the risk of a dryer fire and avoid this situation altogether when you call us for vent cleaning services.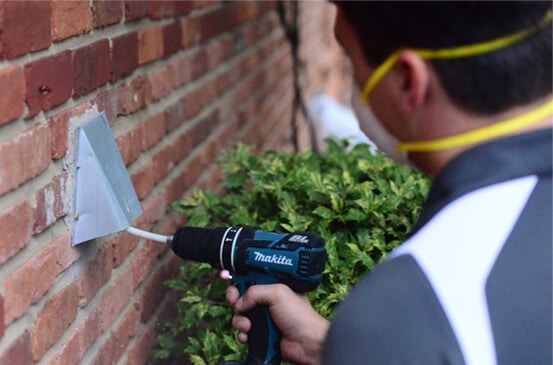 We Remove Dust & Debris from Air Ducts
Families who struggle with allergies, asthma, or other respiratory conditions, need to live in a home with as little dust as possible. The more dust and debris in the air, the worse their conditions can become. This is one reason why we provide air duct cleaning services for homes across Brookville, Ohio. Plus, we use a source removal method that eliminates all dust and pollutants from within your home's ductwork.
Our powerful HEPA filter vacuum is set up and turned on at one end of the ductwork.
With our industry-grade cleaning tools, we dislodge any dust buildup.
As the dust buildup is agitated, it is removed via the HEPA vacuum.
At your request, we provide complimentary sanitization services to further remove microorganisms that can lead to mold, mildew, and bacteria growth.
FLAT RATE
PRICING
Our quoted price is what you pay. We have no hidden fees, and we never try to upsell our customers.
CAMERA
RESULTS
We provide before and after pictures of your ductwork, so you have proof positive they are clean.
100% MONEY BACK GUARANTEE
If you're not satisfied, we aren't either.
Call to Schedule Duct Cleaning Services Today
In addition to serving Brookville, OH with air duct cleaning, we also serve Dayton and several locations across Ohio. Unlock special pricing online or call us today at (937) 741-3404.