Air Duct & Dryer Vent Cleaning in Dayton, OH
If your family struggles with respiratory issues, it may be time to schedule a professional air duct cleaning service from Lowe's Air Duct Cleaning. Not only can we remove all debris and contaminants from your home's ductwork, but we can also provide complimentary duct sanitization to remove microorganisms associated with mold, mildew, and bacterial growth. Call (937) 741-3404 or unlock special pricing online today.

Find Special Pricing in Your Area
Please enter your zip code to find special pricing in your area:
Why Clean Air Ducts?
Eliminate dust from your home.
Reduce the effect of dust on allergies, coughing, and sneezing.
Improve the overall air quality of your Dayton home.
Increase the efficiency of your HVAC system.
Prevent mold and bacteria growth in the ducts.
Comprehensive Dryer Vent Cleaning
In addition to air duct cleaning, Lowe's Air also provides superior dryer vent cleaning services. Lint tends to cling to its surroundings, which is why this flammable material requires a precise removal method. With our professional-grade tools, we can safely and completely remove lint and other debris from your dryer vent.
We begin by inserting a 6.6-hp vacuum into the vent.
On the other end, we insert a drill-powered brush that vibrates the vent.
Our brush, which can reach as far as 40 feet, safely removes lint and other debris that is vacuumed up.
Our technicians provide you with before and after pictures so you can see the amazing results.
We guarantee our professional lint removal process, or the service is free.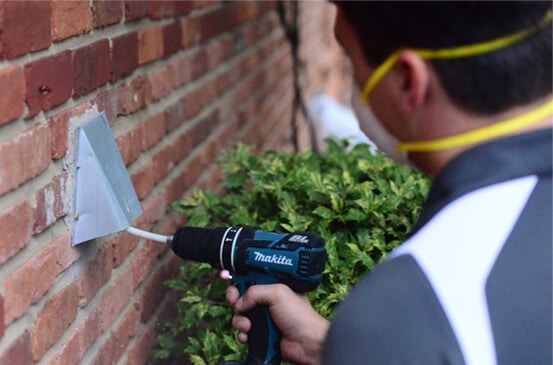 FLAT RATE
PRICING
Our quoted price is what you pay. We have no hidden fees, and we never try to upsell our customers.
CAMERA
RESULTS
We provide before and after pictures of your ductwork, so you have proof positive they are clean.
100% MONEY BACK GUARANTEE
If you're not satisfied, we aren't either.
Happily Serving Dayton & Beyond