Air Duct & Dryer Vent Cleaning in Cincinnati, OH
Lowe's Air Duct Cleaning serves homes across Cincinnati with our air duct cleaning and dryer vent cleaning services. Many homeowners don't realize how harmful air ducts full of dust, debris, and other contaminants can be to their family's health. Let us remove these hazardous elements from your ductwork and vents. Unlock special pricing online or call (513) 694-0400.

Find Special Pricing in Your Area
Please enter your zip code to find special pricing in your area:
Exemplary Standards of Air Duct Cleaning
When completing duct cleaning services at your Cincinnati home, we follow the exemplary cleaning standards of the National Air Duct Cleaners Association. We physically remove harmful elements from your ducts, which is the most effective way of cleaning your home's ductwork, by following the steps below:
A specialized HEPA filter vacuum places your HVAC system under negative pressure.
We use cleaning tools to dislodge debris while the vacuum draws air through the system.
The debris travels through the ducts into the vacuum, safely removing all contaminants from your ducts.
Per your request, we can provide complimentary duct sanitizing that will eliminate odor-causing microorganisms, mold, mildew, and bacterial growth.
The Importance of Dryer Vent Cleaning
Clothes dryers pose a huge fire risk if not cleaned of lint and debris. Each year there are approximately 2,900 clothes dryer fires that destroy homes and property and injure or fatally wound individuals. According to USFA.FEMA.gov, 31% of these fires are caused by a failure to clean and remove buildup in dryer vents. This causes reduced airflow and when combined with a hot dryer, you have a fire hazard merely waiting to happen. Avoid being a part of next year's statistics with our professional vent cleaning service.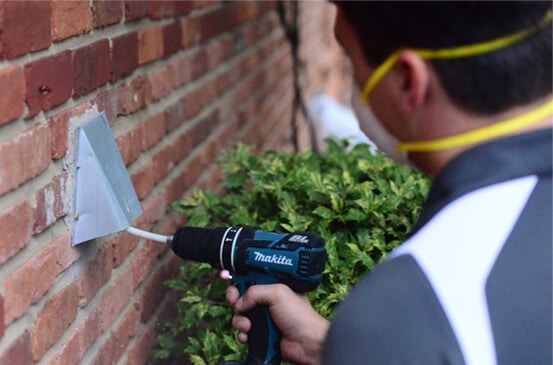 FLAT RATE
PRICING
Our quoted price is what you pay. We have no hidden fees, and we never try to upsell our customers.
CAMERA
RESULTS
We provide before and after pictures of your ductwork, so you have proof positive they are clean.
100% MONEY BACK GUARANTEE
If you're not satisfied, we aren't either.