Air Duct & Dryer Vent Cleaning in Rhode Island

Find Special Pricing in Your Area
Please enter your zip code to find special pricing in your area:
Air Duct Cleaning
If you have family members who suffer from allergies, asthma, or other respiratory challenges, an air duct cleaning service may help. At Lowe's Air we use professional cleaning tools and a powerful HEPA-filter vacuum to thoroughly clean the ductwork. Do you want evidence? We even provide before and after pictures of the results. At your request, we also offer complimentary sanitization of the ductwork — a service for which many companies charge extra. We recommend that ductwork be cleaned every four to six years, depending upon your home and health circumstances of family members.
If you're wondering why duct cleaning is important, keep in mind dirty ducts can contribute to larger health issues by harboring contaminants. A client called us after a recent move when she began experiencing allergy symptoms. During the cleaning, we removed a large amount of dog hair from the ductwork, which was a surprise to the new owner. She didn't realize the former owners had kept indoor pets. Once the ducts were clean, her symptoms began to resolve.
Dryer Duct Cleaning
Most people go years without giving a thought as to why cleaning their dryer vents is important. The main reason is that an annual dryer vent cleaning can help prevent dryer fires. We frequently clean dryer vents that are completely clogged and have the potential to cause a fire at any moment. Unlike dust, dryer lint is highly flammable. If the vent is totally clogged, the exhaust from a gas dryer has nowhere to go but back into a hot dryer, which is a dangerous, combustible situation. Each year dryer fires cause millions of dollars in property loss.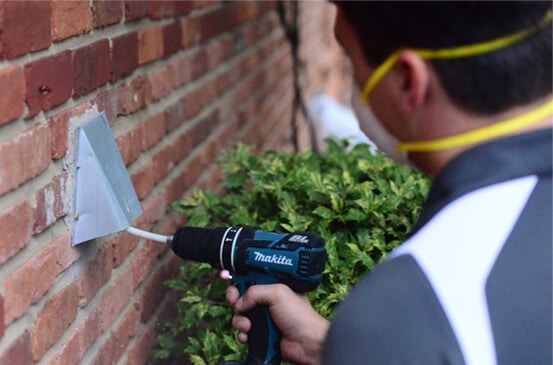 FLAT RATE
PRICING
Our quoted price is what you pay. We have no hidden fees, and we never try to upsell our customers.
CAMERA
RESULTS
We provide before and after pictures of your ductwork, so you have proof positive they are clean.
100% MONEY BACK GUARANTEE
If you're not satisfied, we aren't either.
Duct Cleaning Professionals in Rhode Island
At Lowe's Air we promise to provide honest, upfront customer service. We strive for excellence in all we do and follow the exemplary standards of the National Air Duct Cleaners Association. Locally owned and operated, our employees are all in-house. You'll also appreciate our flat-rate pricing. Unlike some others in this industry, we never use the scam of bait and switch tactics.
Improve your indoor air quality, prevent duct contamination, and protect your health with dryer vent and air duct cleaning services from Lowe's Air Duct Cleaning. Unlock special pricing online or call (401) 889-4564. We serve multiple areas in Rhode Island including Providence. Find a location near you.