Air Duct & Dryer Vent Cleaning in Ashburn, VA
Make sure your home isn't contributing to allergy and respiratory problems by scheduling regular air duct cleaning services from Lowe's Air Duct Cleaning. Since 2013 we've helped thousands of families improve their indoor air quality. Unlock special pricing online or call (571) 460-0046. We serve multiple areas in Ashburn and have several locations across the U.S. Find a location near you.

Find Special Pricing in Your Area
Please enter your zip code to find special pricing in your area:
Air duct Cleaning
If you'd like to cut down on dust and help prevent duct contamination in your home, schedule an air duct cleaning. At Lowe's Air, we use professional cleaning tools and a powerful HEPA-filter vacuum to clean the ductwork. The debris is pulled into the vacuum, which removes it from the system and from your home. At your request, we also offer complimentary sanitization if you are concerned about bacteria. Many other companies charge for this service. We recommend that the ducts be cleaned every four to six years, depending upon your home and any extenuating health circumstances of family members.
Another benefit of cleaning air ducts is energy savings. Even with the use of furnace filters, dust and contaminants in the ductwork cause the HVAC system to work harder and, consequently, use more energy. When the system is clean, it doesn't have to work as hard to maintain your desired temperature.
Dryer Vent Cleaning
The dryer is probably one of the most used appliances in the home. However, homeowners usually don't give much time to maintaining it. The dryer lint filter or screen is designed to trap lint generated while clothes are drying. Over time, whether you empty the screen or not, lint builds up in the dryer vent and can completely clog the vent. Lint is flammable and clogged vents can cause dangerous dryer fires. Avoid this disaster, which causes millions of dollars of property damage a year, with dryer duct cleaning. We recommend that you have your vent cleaned annually.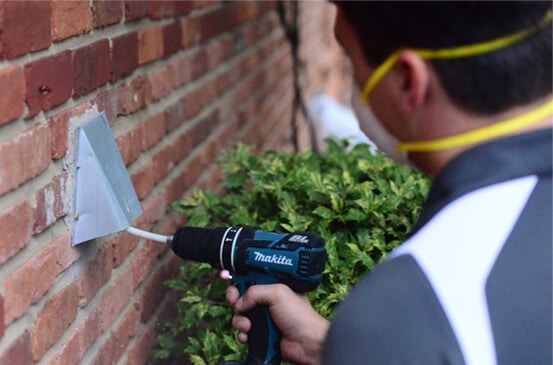 FLAT RATE
PRICING
Our quoted price is what you pay. We have no hidden fees, and we never try to upsell our customers.
CAMERA
RESULTS
We provide before and after pictures of your ductwork, so you have proof positive they are clean.
100% MONEY BACK GUARANTEE
If you're not satisfied, we aren't either.
Duct Cleaning Professionals in Ashburn, VA