Air Duct & Dryer Vent Cleaning in Kenosha, WI
If your family suffers with allergies, asthma, or other respiratory issues, you may want to improve your indoor air quality. Lowe's Air Duct Cleaning can help. Unlock special pricing online for our air duct cleaning services or call (847) 403-3215. We serve multiple areas in Kenosha and have several locations across the U.S. Find a location near you.

Find Special Pricing in Your Area
Please enter your zip code to find special pricing in your area:
Air duct Cleaning
Ductwork that is coated with dust, debris, pollen, pet fur, and other materials can affect the quality of your indoor air. Since 2013 we've helped thousands of families improve their indoor air and help prevent duct contamination with an air duct cleaning. Dust and dirt are no match for the combination of our cleaning tools and powerful HEPA-filter vacuum. At your request, we even provide complimentary sanitization. Once finished, we'll show you the results with our before and after pictures.
In addition to better air quality, another benefit of duct cleaning is that of energy savings. A clean HVAC system runs more efficiently and may even last longer than one that isn't properly maintained. Depending upon your home and health, we recommend scheduling an air duct cleaning every four to six years.
Dryer Duct Cleaning
If you're wondering why dryer vent cleaning is important, you're not alone. Most people don't realize that a plugged dryer vent is a safety hazard. Unlike dust, lint is flammable. When a gas dryer pushes exhaust into a plugged dryer vent, the exhaust is unable to exit the home and is instead routed back into the hot dryer. This is a dangerous situation that can ignite at any moment.
In the U.S, homeowners suffer injuries and millions of dollars of property damage due to dryer fires every year. Don't be the next statistic. For this reason, we recommend an annual dryer vent cleaning.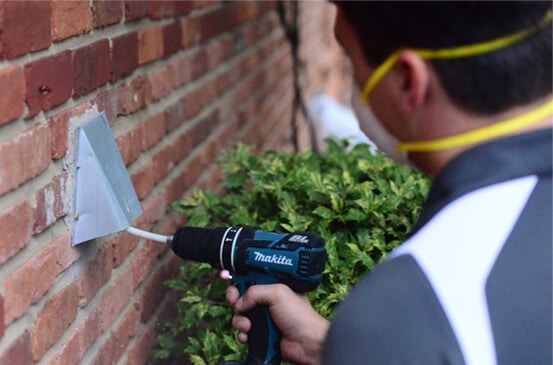 FLAT RATE
PRICING
Our quoted price is what you pay. We have no hidden fees, and we never try to upsell our customers.
CAMERA
RESULTS
We provide before and after pictures of your ductwork, so you have proof positive they are clean.
100% MONEY BACK GUARANTEE
If you're not satisfied, we aren't either.
Duct Cleaning Professionals in Kenosha, WI
At Lowe's Air we believe in honest, upfront communication, pricing, and service. We follow the excellent standards of the National Air Duct Cleaners Association for the source removal cleaning method. Check out our established packages of flat-rate pricing for the best deals. As always, the quoted price is the price you pay. We never scam you by upselling unnecessary services like many companies do.
Take care of your family by improving your indoor air quality. Lowe's Air Duct Cleaning has the tools and skills you need. With 5,000+ highly rated reviews, we're ready to bring our dryer vent and air duct cleaning services to your home. Unlock special pricing online or call (847) 403-3215. We serve multiple areas in Wisconsin including Kenosha and Milwaukee. Find a location near you.