Air Duct & Dryer Vent Cleaning in Centreville, VA
Everybody deserves to breathe clean air at home. Since 2013, Lowe's Air Duct Cleaning has been cleaning parts of homes that are hard for the average homeowner to access, such as air ducts and dryer vents. Call (703) 652-4600 today or unlock special pricing online. We help to keep the ducts and vents clear in your Centreville home.

Find Special Pricing in Your Area
Please enter your zip code to find special pricing in your area:
Air Duct Cleaning
If you've never had your air ducts cleaned or if it's been at least four years since you had that done, call us for air duct cleaning. We remove all the dust and contaminants from the air ducts using hand tools, to loosen up any debris, and a vacuum. To visually show you the difference this service makes, we also give you before and after pictures. Benefits of air duct cleaning services include:
Skilled Dryer Vent Cleaning
A clean dryer vent keeps your home safe. Over time, lint can build up in your dryer vents. Not only is lint highly flammable, but it also makes your dryer inefficient and hikes up utility bills. To get rid of sticky lint, we use a vacuum and a drill-powered brush. For gas-powered dryers, vent cleaning can help keep carbon monoxide from leaking from the duct and into the home. Here are a few tips to avoid clogged dryer vents:
Don't use dryer sheets.
Clean the floor around your dryer.
Learn when to clean dryer vents, such as annually or when your dryer isn't working as efficiently anymore.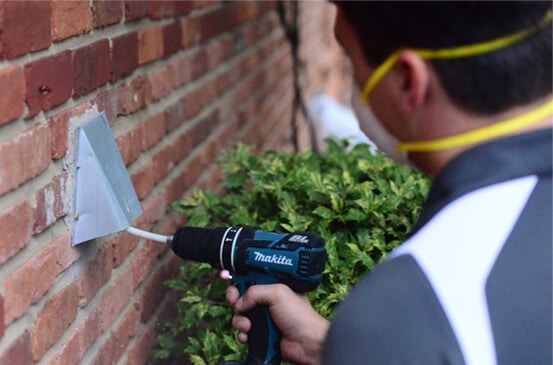 FLAT RATE
PRICING
Our quoted price is what you pay. We have no hidden fees, and we never try to upsell our customers.
CAMERA
RESULTS
We provide before and after pictures of your ductwork, so you have proof positive they are clean.
100% MONEY BACK GUARANTEE
If you're not satisfied, we aren't either.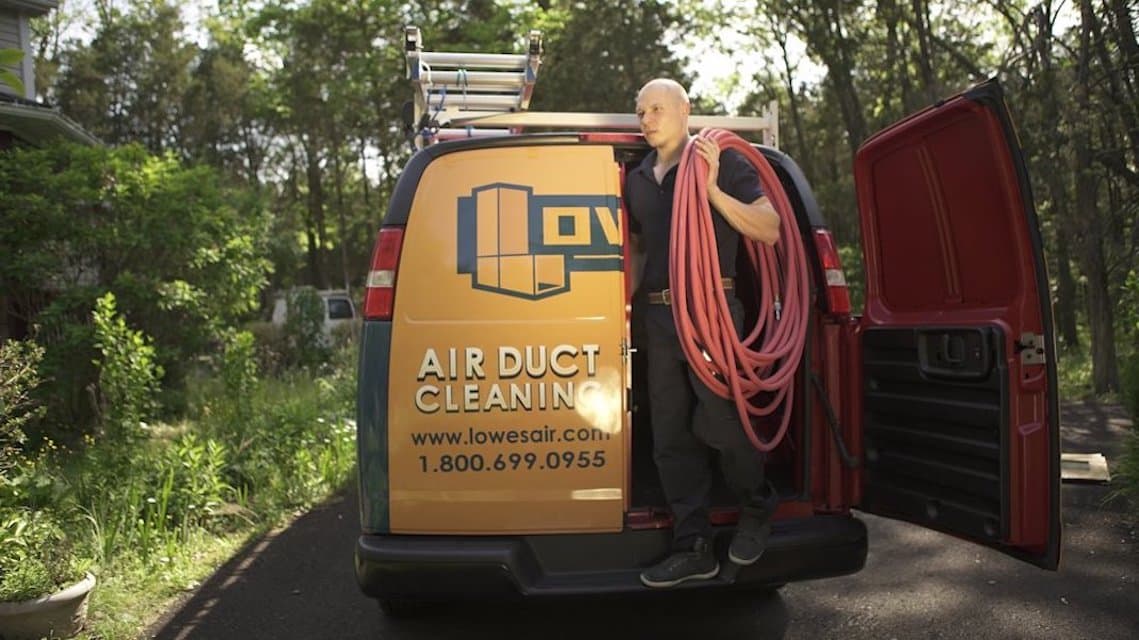 We Clean in Centreville
We love serving this historic community. Centreville is rightfully proud of its historic sites, including Manassas National Battlefield Park, where Northern and Confederate soldiers once fought. And then there's The Winery at Bull Run, which combines history past with fine wine tastings in the present. If you live in Centreville or nearby communities, please give us a call. It would be a pleasure to serve you!
Call Lowe's Air Duct Cleaning Today